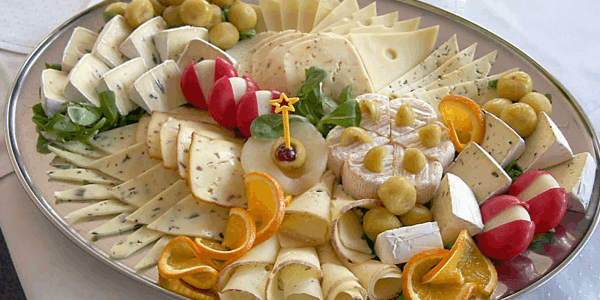 At this point in your life it is imperative that you have a trusted cheese man, someone at a good market you can go to who knows what you like and who can recommend things for your tastes.  A cheese man- if you don't have one, get one!
Monte Enebro. Spanish goat cheese is covered in ash and mold. The flavor is creamy and salty on the inside, and then gets spicy, damp and stingy as you get toward the rind. Its unusual looking as well so this one is fun.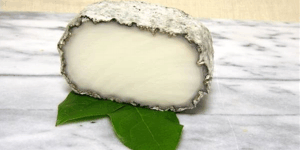 Quadrello di Bufala. Made in northern Italy with water buffalo milk. This cheese is very gamey; you can taste wet straw, a bit of stink and sweetness at the same time. Tangy, meaty, very rich. Washed in brine. Get this or something recommended to be similar.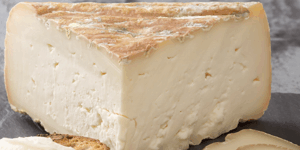 Epoisses. Cut the top off in a circle and scoop it out with a spoon or dip your bread in. After four weeks of aging in France, this cheese is rinsed in French brandy—twice.  Very strong, gooey, stinky. In fact, it's so stinky that there's a rumor that it's banned from French public transportation. Also very runny.  Napoleon Bonaparte loved this cheese!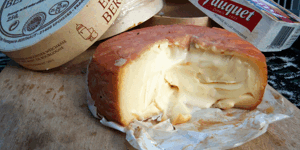 Pecorino Foglie de Noce. Raw sheep's milk cheese – buried in barrels full of walnut leaves while it ages. You can taste the walnut flavor in the cheese, and the rind is grassy and herbaceous. Milky, nutty, sharp and very salty. Great with grapes and other sweet fruits, since it's so salty that you need that refreshing palate cleanser. ("pecorino" refers to any Italian sheep's milk cheese)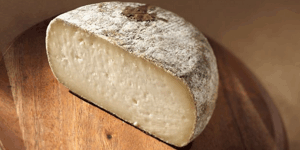 Caveman Blue. This blue cheese is made with raw cow's milk in Oregon. Very fruity and spicy, has hints of beef and bacon and grass. Not for sissies but noe of these choices are.  The sissy cheese list is coming up next.
The SISSY CHEESE PLATE
Choose three different cheeses that look and smell different and have one that has ash like a blue or gorgonzola or stilton, try one fresh, smooth cheese such as a mild goat or mozzarella, and a buttery one with a soft, edible rind, like Brie or Camembert. Then add one or two semi-hard or hard cheeses: Go for a milder one, like Gruyere or Manchego, skip the Parmesan unless you want people to think you just raided the fridge and gave it no further thought.
Crostini and crackers are boring but its just a way to get cheese into your mouth. I prefer slices of baguette that have a bit of a chewy center.
The sweetness in fruit complements the saltiness of cheese. Serve something fresh, like grapes or pear slices, or dried fruits, such as figs, prunes, and apricots.
Add some stuffed olives or pickled items.  A good cheese plate is about more than just taste — texture is important role, too. Add some nuts, also. And guava paste, fig preserves and anything else you find tasty and shmearable.
Get a board. You don't need a dedicated cheese board — a clean wooden cutting board will work just fine. A nice ceramic tile or a piece of your childhood headboard might be nice but I'm just a bit artsy so that may be just good for me.
Cheeses taste best at room temperature, so let them sit for an hour or so before serving (longer of large chunks or hard cheeses).