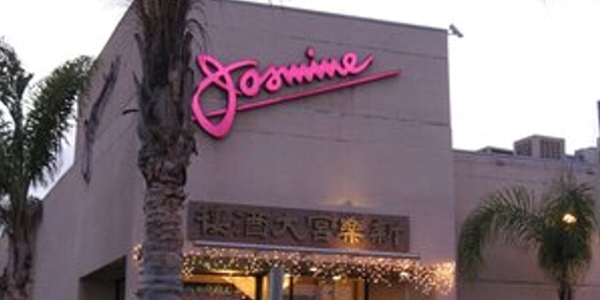 Dim sum (literally meaning: touch the heart) was originally not a main meal, only a snack, however it has become a staple in the diets of foodies across the world.
Dim sum is usually linked with the older tradition from yum cha (tea tasting), which has its roots in travelers on the ancient Silk Road needing a place to rest. At first, it was considered inappropriate to combine tea with food, because people believed it would lead to excessive weight gain. People later discovered that tea can aid in digestion, so tea house owners began adding various snacks, so this would be the earliest example of the green teat diet fad I guess.
The unique style of dim sum originated with the Cantonese in southern China, who over the centuries transformed yum cha from a relaxing afternoon tea to a loud and happy mini party.
When you go out to dim sum, you don't get a menu, you order off the steam carts that get pushed around.  If you don't know what something is- that's OK, try it anyway, its pointless asking the servers what it its because you can't understand a word they say anyway…
Dim Sum is small servings on little plates so you can try 12 different things.  Rules are:  open your mind, if something comes with a sauce definitely try it.  For more tea, you prop open the lid to your teapot and they automatically bring more.  This is authentic dim sum- right down to the tripe and chicken feet!
Here's what they have at Jasmine:
Steamed BBQ pork buns, a favorite of mine, Black Bean Sauce Pork Spareribs , Steamed Baby Dragon Dumpling , Pan-Seared Turnip Cake, Shrimp Dumpling (Har Gow), Pork and Imitation Shark's Fin Dumpling, black pepper beef ribs, Deep Fried Stuffed Crab Claw, Stewed Beef Tripe with Turnip, have I eaten all of these?  Yes, I have…
And for dessert:  Creamy Egg Yolk Bun, Baked Coconut Bun, Steamed Red Bean Bun, Peanut Mochi, and Mango Coconut Pudding.  And I ate all those too.  I'm really quite full still.
Weekends are very busy … be sure to show up early!  That was Jasmine on convoy street in Kearny Mesa.
Jasmine Seafood Restaurant
4609 Convoy St.
San Diego, CA  92111
(858) 268-0888
Hours: 10am – 10pm