Meet the Hosts
Meet the hosts of Food Fight Radio! Claire Kats and Marcus Todd team up to bring you the most witty, blunt, and informative AM radio food talk show.
Claire Kats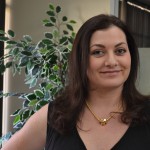 Food lover and chef Claire Kats offers witty talk on good food, cooking, and topics of some serious irk.  Along with local restaurant reviews, on air question and answer forum and heated ranting about the food industry and popular beliefs, theories and misconceptions. Don't get her mad!  Informed and funny, Claire takes food talk to a rolling boil.  Listeners will get all the best tips on what to cook and where to eat as well as places that should be boarded up.  A little Martha Stewart and a little Simon Cowell, Chef Claire will add a little spice to your day, and then really get you cooking!
Chef Marcus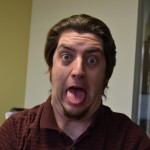 Culinary expert Chef Marcus has been in the food game for over 15 years now.  His experience covers a large spectrum ranging from backpacking camps to preparing meals at Five Diamond restaurants.  He started his cooking career at an early age by learning to cope with his mother's lack of cooking skills.  An alumni of the Le Cordon Bleu Schools, Marcus thrives in producing gourmet meals for the masses.  When he's not in the kitchen, Marcus loves to escape into the world of video games.  A father and husband, Marcus is also quite the family man.  His favorite thing to do is create delicious meals from random things in people's kitchen.  He's an avid experimenter and firmly believes in the philosophy of  "learning it and sharing it". 

Now that you've had the chance to meet the hosts, shoot them an e-mail by visiting the Contact Us page and let them know what's on your mind.  Feel free to rant away and speak as candidly as your heart desires!